Breast Cancer Index
Hormone receptor-positive breast cancer is one of the most common types of cancer. Unfortunately, the standard treatment, estrogen therapy, does not benefit nearly 95 percent of women. Breast Cancer Index will tell you if estrogen therapy is worth the risk.
WEB COPY
Website Rewrite
BCI has a great product that serves an important need, so they wanted a website that could help get the word out. I took their older copy, which was aimed at a more technical audience, and rewrote it for three different personas: patients, supporters, and providers. This created clear pathways for visitors to learn about BCI.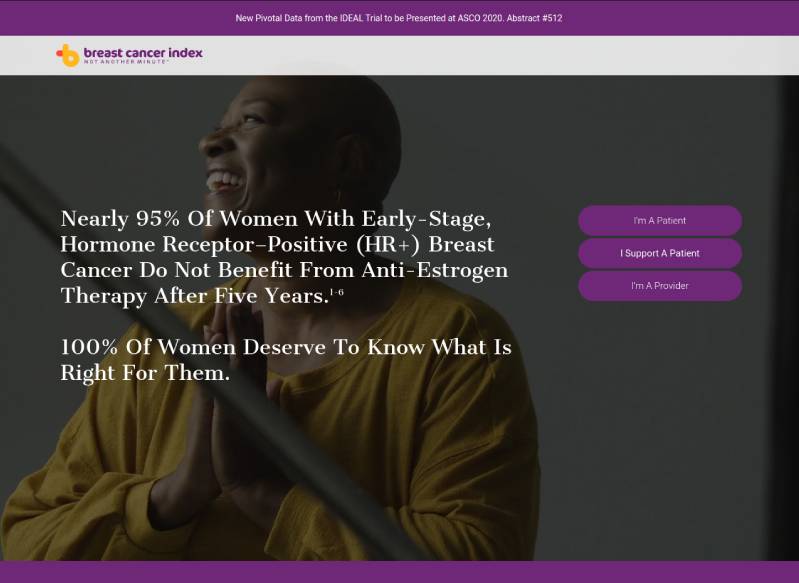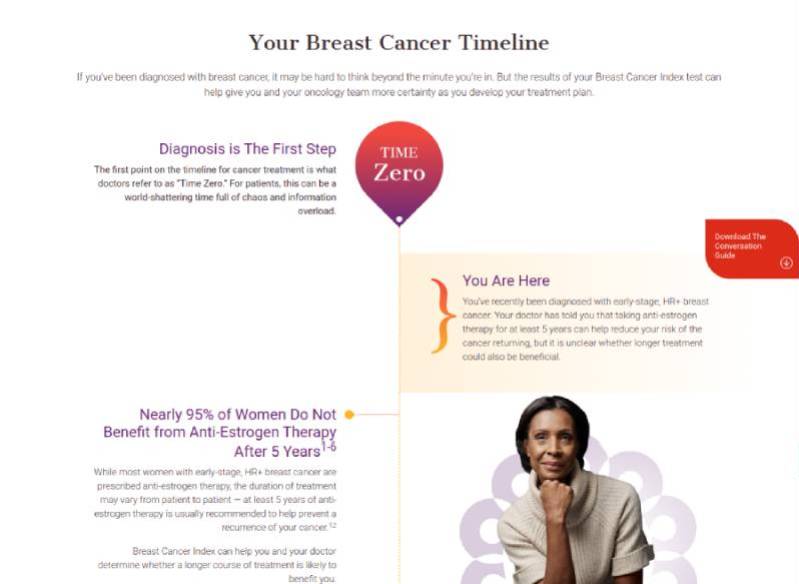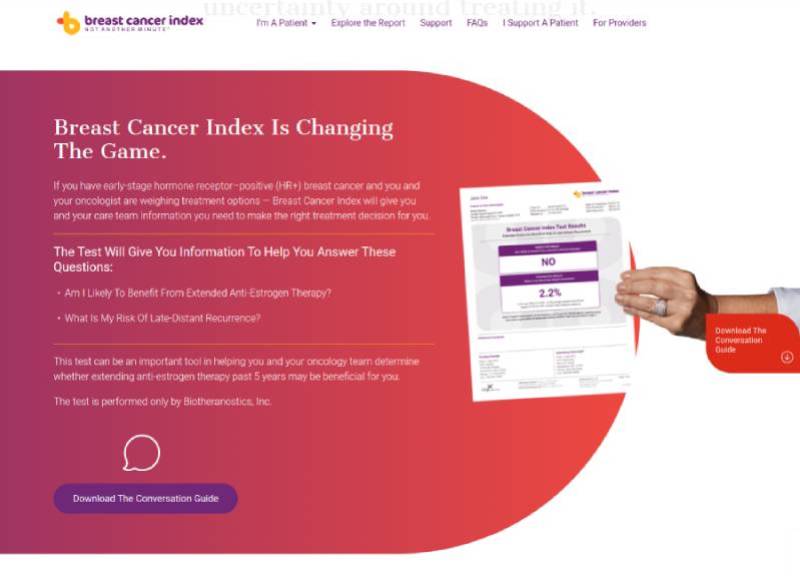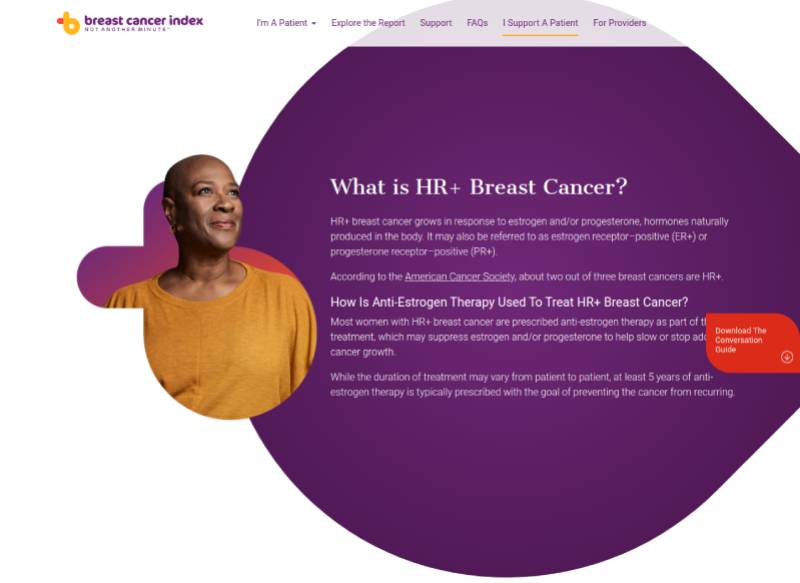 WHITEPAPERPRINT
Patient Takeaway
Coinciding with the website relaunch, BCI also asked me to rewrite their patient takeaway to match the clarity and personality of their new brand.